NOTE: The following is a first-hand story about my family's experience regarding last week's tragedy at Oxford High School; my two children are enrolled in the district. 
I am the co-director of a small group of secondary students (approx 100 6th-12th-graders) who are enrolled through Oxford's Virtual Academy, but meet for in-person instruction two days/week. If you can recommend vetted resources we could use to help our students and/or our community-at-large cope in the aftermath of the tragedy, we would be most grateful! Please share them via our Contact Us page. 
Thank you for any resources, love, and/or prayers you can send our way! Please hug a teenager today and help them discover the gifts they bring to this world. 🙂
---
It happened in my town. 
Something I have thought about a thousand times and actively prayed would never happen "here," happened last Tuesday…
Active sh__ter.
Seven injuries.
Four fatalities. 
My two children were not in the building and remain safe. But my 17-year-old son, Mark, lost his friend, Justin Shilling. 
Justin was the very first friend Mark made at Oxford High School; they were in driver's ed together, three years ago. Mark was not yet enrolled at Oxford and did not know anyone in class. On Day 1, Justin went out of his way to SEE Mark… and they instantly bonded with endless jokes over those 30 hours of classroom misery! 
There are no words to express our disbelief and sorrow over such a bright life cut so short. 
FOUR bright lives cut too short. 
Many other lives are forever altered by injuries and thousands of lives are impacted by the terror of the event. 
Meanwhile, all of the unanswerable questions are swarming through our minds:
Why Oxford?
Why Justin? Or Hana? Or Tate? Or Madisyn?
Why did we get to remain safe?
Why did he do it?
Why, why, why, why…? 
Oxford: The "Least Likely Place"
Oxford is a rural, small town. It is technically in the "metro Detroit area," but Oxford High School literally marks the northernmost border of anything remotely "metropolitan" …and that's AFTER you pass the Tractor Supply store and horse saddle shop in town.
I've often thought Oxford would be the least likely place for a tragedy such as this. Of course, I've always been aware that we hear the same about every location that has ever endured such a tragedy and I've consciously thought many times about how we are not invincible.
Last week, we learned that we are, indeed, not invincible.
The Ultimate Paradox
At the time of the terror, my son was on his lunch break, driving to pick up pizzas for his campus, which is a mile from OHS. As he approached Oxford High School, he noticed an unplowed parking lot across the street… and made a quick detour to spin a few donuts in his vehicle, on the fresh snow! 
While my son was enjoying a carefree (yet, careful) moment in the snow… terror was unfolding across the street! The juxtaposition of my child against that afternoon is mind-boggling. For every ounce of gratitude I hold for his safety, I hold an equal amount of grief for all 11 people injured or killed and all families and friends affected. 
…How does a heart reconcile this paradox?
The first 9-1-1 call came in at 12:51 PM.
At 12:53 PM, another one of our students was being dropped off for choir at Oxford High School. She saw students running from the building and assumed it was a fire drill. But her mom noticed otherwise and yanked her back into the car. "Look at their faces; they are running for their LIVES!" They quickly drove off, just as the first emergency vehicles arrived. 
My daughter is in middle school. She first learned about the shooter when her friend, whom we will call Tara, got a blizzard of texts from her older sister. Tara's sister was in the high school, barricaded on the other side of the wall from the shooter. Among the texts were the messages, "I love you. Tell mom and dad I love them." Needless to say, Tara was hysterical! My daughter walked Tara to their lockdown site and calmed her by praying out loud: for her sister, for the students at the high school, and for Tara. (Thankfully, Tara's sister escaped without injury.) 
The stories are endless!
We mourn the lives lost, yet at the same time are full of gratitude for the thorough training and quick reaction time that ultimately saved dozens of lives. 
"Look for the Helpers…" 
"When I was a boy and I would see scary things in the news, my mother would say to me, 'Look for the helpers. You will always find people who are helping.'" – Fred Rogers
I fear his words are becoming cliché, but Fred Rogers was right and there is exquisite beauty in the darkness. Watching our little town rally is a special thing to experience!
Well, watching our "twin towns" rally is special; we live in Lake Orion, but our children attend Oxford schools. The two towns are three miles apart and have been rivals for 150+ years. This rivalry was the source of a mild identity complex for my family when we enrolled in Oxford schools three years ago. But that all vanished in a nano-second when tragedy so rudely intruded on our neighbor to the north.
While it still feels like this is a nightmare that we will wake from tomorrow morning, we are overjoyed to see our teens get so much love and respect! Teens are chronically undervalued and distrusted, yet 99.9% of them are pretty awesome people and it is wonderful to see them get so much positive attention.
Last week, just after we learned that Justin was the 4th victim to pass, Mark & I wandered into our favorite coffee shop in downtown Lake Orion. We were still stunned and dazed when I noticed a small note at the register, "Tell us if you are an Oxford High Student." I pointed to Mark, "He's an Oxford student."
The barista looked at him kindly and said, "Your coffee is on us today!" 
It was a simple gesture, but it spoke volumes to Mark! I could see in his face that he was very touched. And the timing was so perfect… just minutes after we learned about Justin. There are no words to describe what that simple act of kindness, at that very moment, did for both of us.
Last week, many businesses that employ Oxford HS students shut down normal service while the owner/operators opened only to serve OHS students. Writing this brings tears to my eyes… again. This beautiful gesture of service strikes me at a visceral level. 
This week, a local "indoor mall" is serving free lunch and dinner to OHS students all week. The businesses at that location are a: trampoline park, go-cart track, pool, coffee shop, church, and wellness center. All of them are open to OHS students this week, no charge. The church and wellness center are providing quiet space for counselors to meet with people. 
The greater Detroit area is embracing us, too. On Saturday, we went across town for our nephew's Baptism; the church marquis on the street read, "Prayers for Oxford." I asked my kids, "Do you realize that's for you?" They shrugged reluctantly. I can't blame them; only a few days prior, 95% of the metro Detroit area didn't even know Oxford exists! 
As die-hard Packer fans (due to my dad's Wisconsin roots during the Lombardi era), we shocked ourselves when we became Lions fans for the weekend! The team sported an Oxford O on their helmets and dedicated the winning game ball to Oxford.
(All teasing aside, we are grateful to the Lions organization for recognizing us all the way out here in the corn fields.)
Bracing for the Long-Haul
We are only one week into our new reality. Our heads, hearts, and souls are still ringing from the gong. We are deeply touched by the vast network of helpers and expressions of love + sympathy. But Brian & I are keeping our eyes firmly focused on the future:
What happens when the blue and yellow ribbons, currently tied around every light-post across both towns, weather away? 
When the shock fades and the grief becomes invisible? 
When the victims' families are at the grocery store and people they know -who previously would have stepped over to say, "Hi"- walk away out of fear of saying "the wrong thing?" 
We have thoughts about ways we can support our school and our town, long-term. For now, we need to let the "ringing of the gong" settle a bit. (And we are praying for the bandwidth to accommodate what needs to be done.)  Meanwhile, as I requested at the top of this article, we would appreciate VETTED insights and resources for helping a community cope and recover.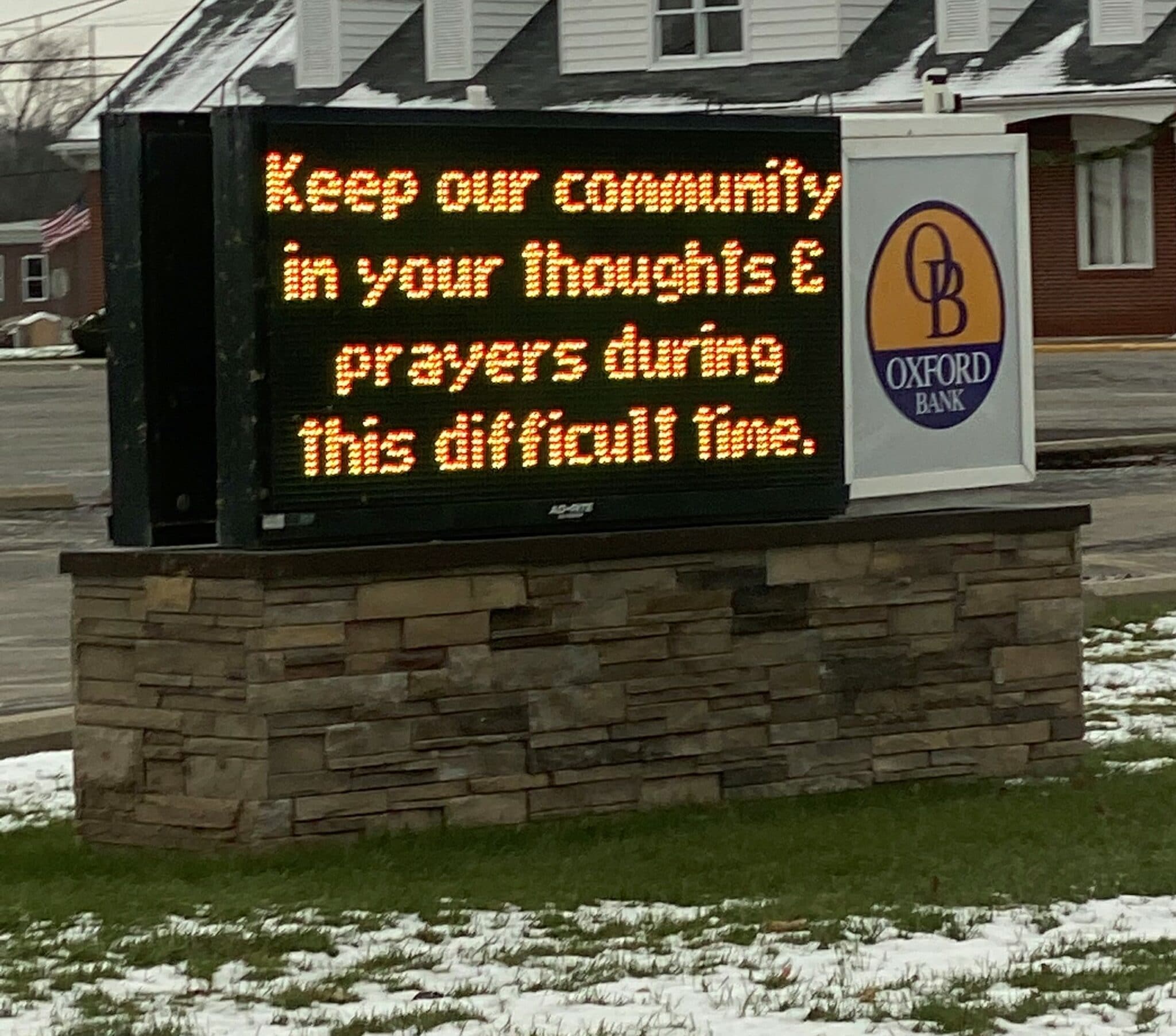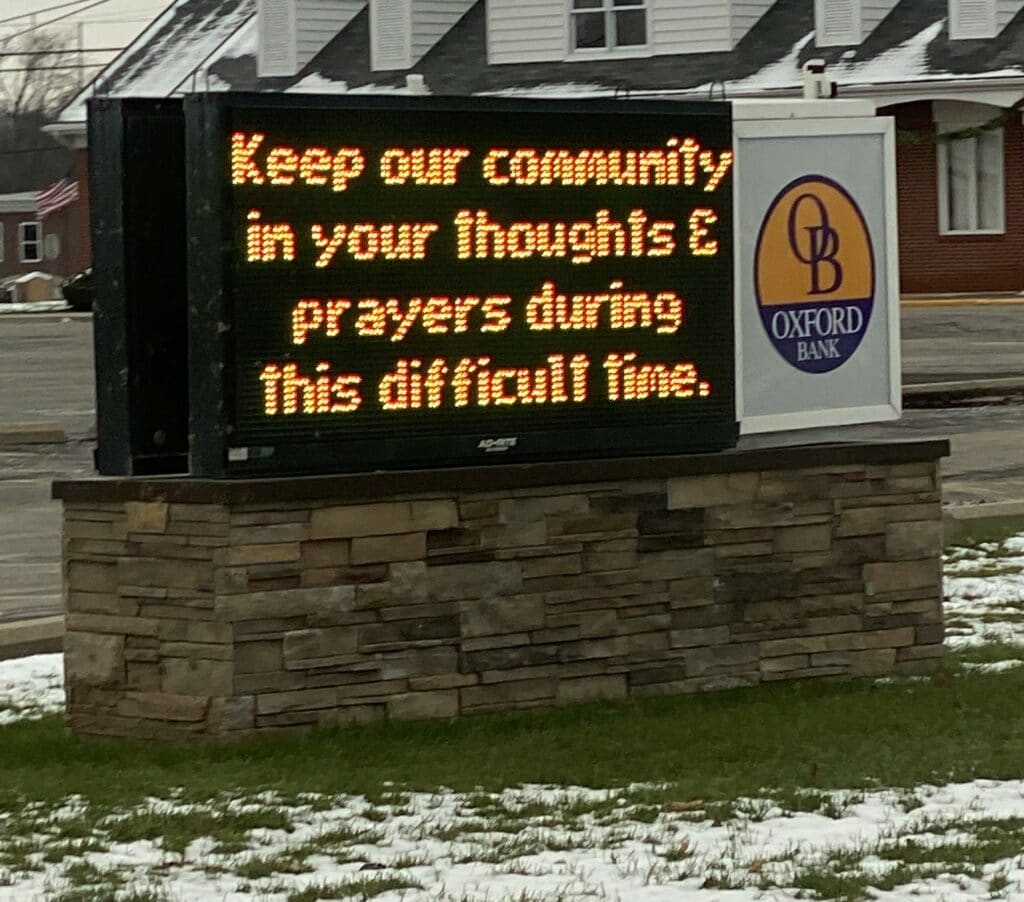 Thank you for reading my words; it helps me process the events of the past week. Please pray for our community as we all process what happened and begin to heal.
This is a nasty assault on our little "safe haven!" It will never be the same again.
But, through a Grace that transcends our understanding, it can be STRONGER.
Please pray for Oxford!
Sincerely,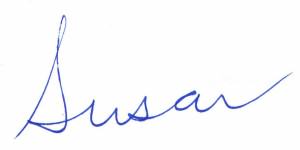 Susan Kruger, M.Ed.
---
"How Do I Feel?"
Curriculum Kit
Get It FREE!
Includes the SOAR Feelings Wheel, Coping Cards, Full Lesson,
& Information on...



Delivering Student Skills in
Self-Awareness, Self-Management,
Social Awareness, & Responsibility
The most critical learning, organizing, and communication skills needed for school. Learn more here.